hersell's Unique Online Business Services
with a stellar track record at home and abroad from our professional executives with proven results to back it up, we can assist in further growing your business. we are the step in the right direction for your business growth.
Hybrid Service
01

Market Research & PR Branding

Singapore & Southeast Asia Market Research.
PR & Branding Services

02

VIP Events & Inspection Services

VIP events & Inspection Planning and Arrangement & Accompanying Services

03

Luxury Tour Planning & Accompaniment Services

The best hospitality and complete tailor-made to make your trip one-of-a-kind, just for you!
heresell's Hybrid Business Services
Experienced Singaporean Business Executive Assistants with extensive business experience in Singapore your company's overseas business expansion, heresell's unique Hybrid x One Stop Solution to help you expand your business overseas.
BLOG
hersell President BLOG
2023/02/01

heresell's website will be renewed soon!

heresell's website will be renewed soon. We will continue to work with companies considering overseas expansion under the theme of "bringing the world closer and doing business further". We look forward to working with you in the future.
NEWS
hersell's News
2023/07/31

hersell's website has been renewed and opened!

Thank you for your continued support of hersell, Inc. We are pleased to announce the complete renewal of our website.
This renewal has improved our website to make it easier to read and understand for all visitors.
Best Regards.

2021/11/30

Featured in the latest Online Assistant Special

FreeConsult.com – a business matching website that compares the costs and features of more than 200 recruitment agents and business services, mainly from consulting backgrounds – "Comparing the 4 latest online assistants for 2021! Our company was featured in the feature article "What are the recommended secretarial services?

=Please refer to the following links for each detailed page
(link to site)FreeConsult.com
(link to site)Comparison of the three newest online assistants in [2021]! What are the recommended online secretarial services?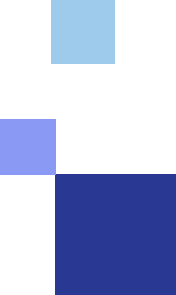 Contact
Please feel free to contact us.